Realist, Life Hacker, Servant Leader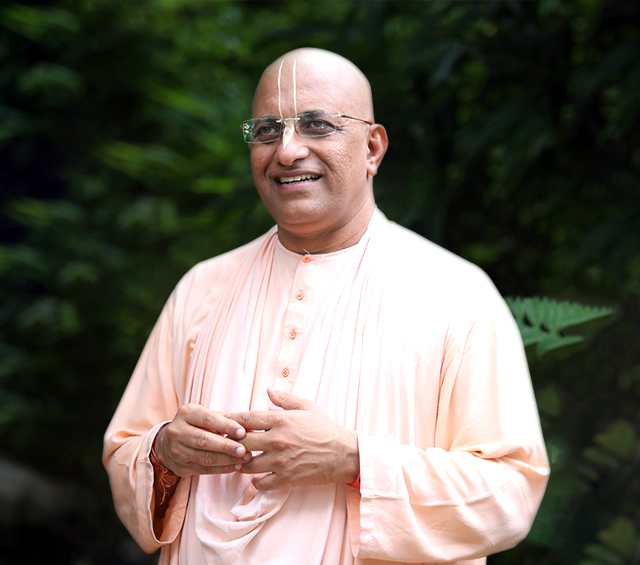 Inspired by the timeless wisdom of life and its inevitable phenomena, H.H. Bhakti Vinoda Swami, a globe-trotting monk, realist and life hacker, has inspired countless people from all walks of life into thinking on a higher dimension and instilled in them, habits that have been instrumental in bringing about the development of veritable human beings. H.H. Bhakti Vinoda Swami is a contemporary theologian par excellence – a striking amalgam of philosophical knowledge and spiritual practice.
His Holiness has pledged to promulgate the transcendental nature of the human soul and the concept of self-realisation through his mentorship and spiritual workshops.
With a view to kindling in everyone, a distinctive thirst to rise above the mundane and to tap into one's true inner potential nonpareil, bringing about that "elusive" happiness, and eternal reality that everyone craves for, His Holiness exhorts millions of people with an extensive repertoire of inspiring discourses, scholastic Bhagavad Gita sessions, seminars, conferences, and interactive talk shows.