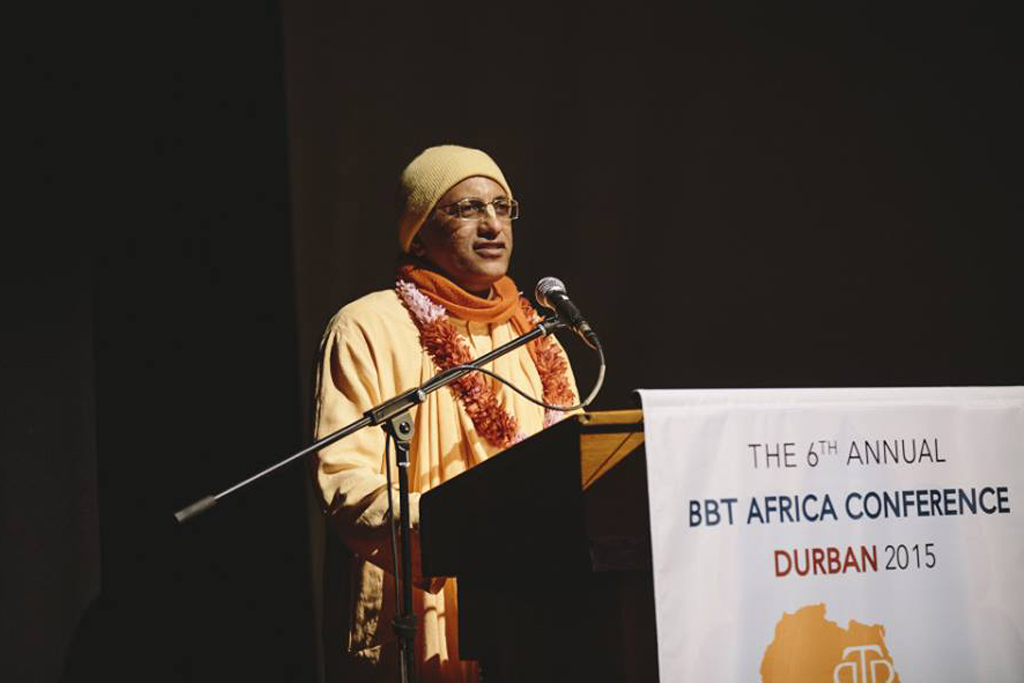 Born to pious Tamil speaking parents in the Southern Indian city of Hyderabad, H.H. Bhakti Vinoda Swami was nurtured like any other child born into a traditional Indian family. As a bright, intelligent pupil, His Holiness excelled in academics and extra-curricular activities at the Frank Anthony Public School, Bengaluru. He pursued engineering at the National Institute of Technology, Trichy and then embarked on a successful career as a design engineer at Grindwell Norton Limited, Bengaluru.
While enrolling for his masters at IIT, Mumbai His Holiness became acquainted with the revolutionary book "Science of Self Realisation" written by H.D.G. A.C. Bhaktivedanta Swami Srila Prabhupada. Having became thoroughly enamoured by the tenets of Bhakti Yoga, His Holiness was overcome with the exigency to embrace this high philosophy as the very mood and mission of his life and thus he is summarily disengaged from  worldly life, becoming a full time monk, assimilating, travelling and disseminating the timeless wisdom of the Vedas among the various echelons of the the human society at large. His Holiness has conducted more than 250 "Bhagavad Gita Interactive" workshops, 500 Srimad Bhagavatam capsules, 25 corporate retreats and close to 50 youth interactive programs.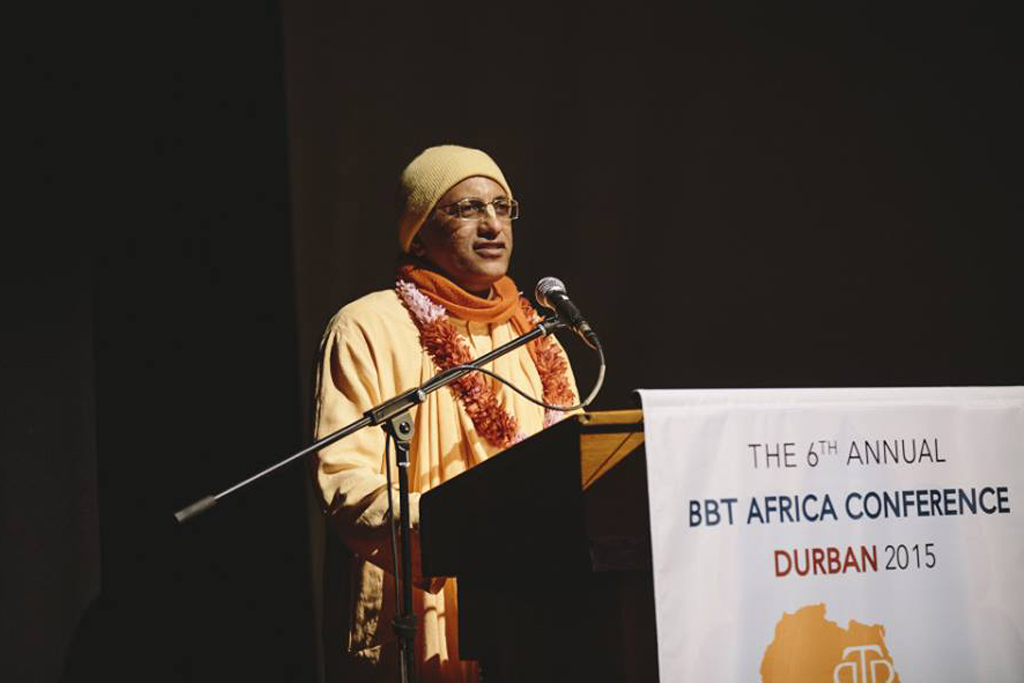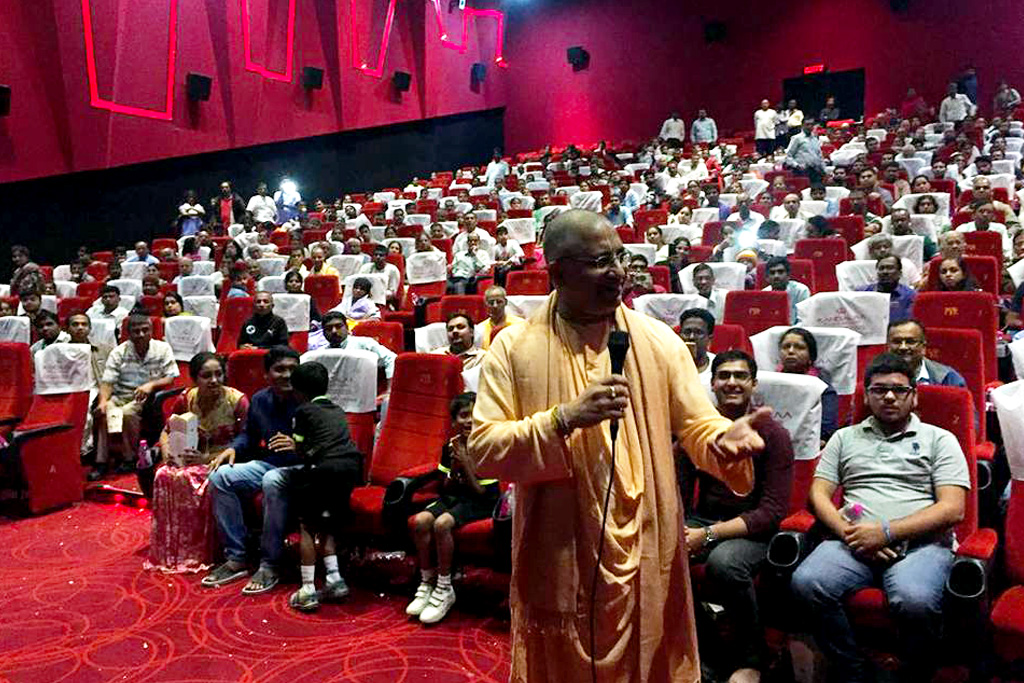 H.H serves as the Deputy Governing Body Commissioner of ISKCON as well as the chairman of the International outreach efforts for the Strategic Planning Team of the Governing Body Commission.
In his incremental role as the zonal secretary for Kerala and West Tamil Nadu, he directs the administration and institutes various measures for outreach, construction of temples and also acts as their legal advisor from time to time.
Keeping abreast of the endless challenges faced by the corporate world His Holiness Bhakti Vinoda Swami tailors his dynamic workshops, taking into consideration the disruptive and ever-changing nature of the corporate world. Collaborative conversations and discussions, circular debates, interactive Q&A sessions and role-play are some of the tools he employs in his broad format, offering constructive guidance to bring about deep insights into tackling frenzied business commitments. GE, L&T, NATCON are some of the organisations that have immensely benefited from his inputs.
Bhaktivedanta & Turiya Academy
Established to systematically impart the wisdom of the sacred texts like the Bhagavad Gita to college and school students, corporates and the congregational members of ISKCON, with the purpose of inculcating organized study of ancient vedic texts, H.H. Bhakti Vinoda Swami established this academy in the year 2000.
Inspired by the eloquence of his speech and the depth of his messages, student bodies of several reputed Universities in the likes of Stanford, MIT, University of New South Wales, etc., have often invited H.H. Bhakti Vinoda Swami to deliver talks and keynote addresses. Enlightening a  myriad of students with the timeless spiritual knowledge, H.H. Bhakti Vinoda Swami is a shining star among the constellation of young enraptured minds. They never miss such insightful events, which often culminate in a soul-stirring music concert led by the Swami!