Sri Jagannath Mandir in Coimbatore, the first ISKCON temple for Lord Jagannath, Lord Baladev and Subhadra Devi in southern India was inaugurated on 4th Feb, 2001 by the then Honorable Prime Minister of India, Sri Atal Bihari Vajpayee.
The temple offers everyone an opportunity to engage in loving devotional service to the Lord and experience endless transcendental bliss. As part of its community building efforts, the temple organises deity worship, spiritual educational courses, weekly congregational fetes, vedic discourses, music and dance programs, meditation sessions, festival celebrations, youth camps and programs for children.
The temple attracts devotees by the droves, be it for special occasions or the Sunday evening programs.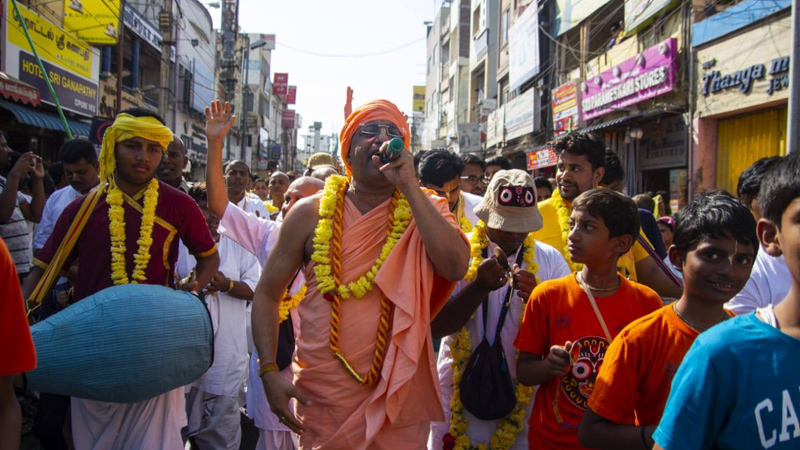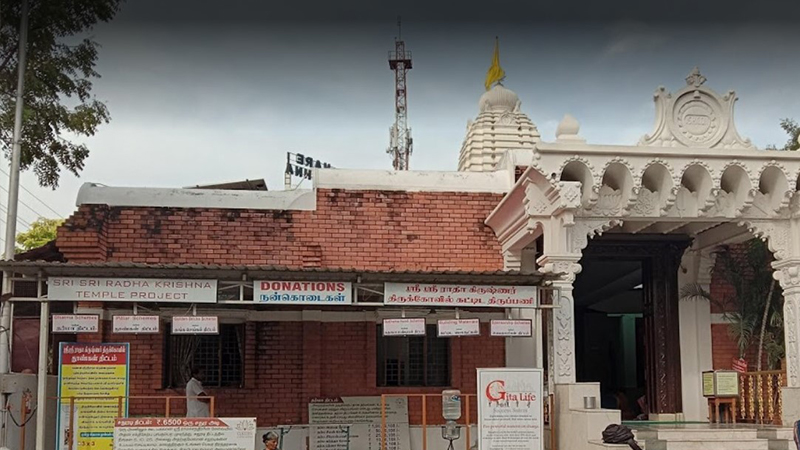 With a dynamic and enthusiastic group of devotees including academicians with doctorates, Erode is easily poised to grow into a centre of its own, anon. There are 35 members who have successfully completed the Bhakti Shastri course and are all set to take up formal initiation.
Every year they conduct a Rath Yatra that rivals the Rath Yatra of Coimbatore, marked by the festivities and sumptuous feasts. They also organise various programs for the community at large where H.H. Bhakti Vinoda Swami delivers discourses.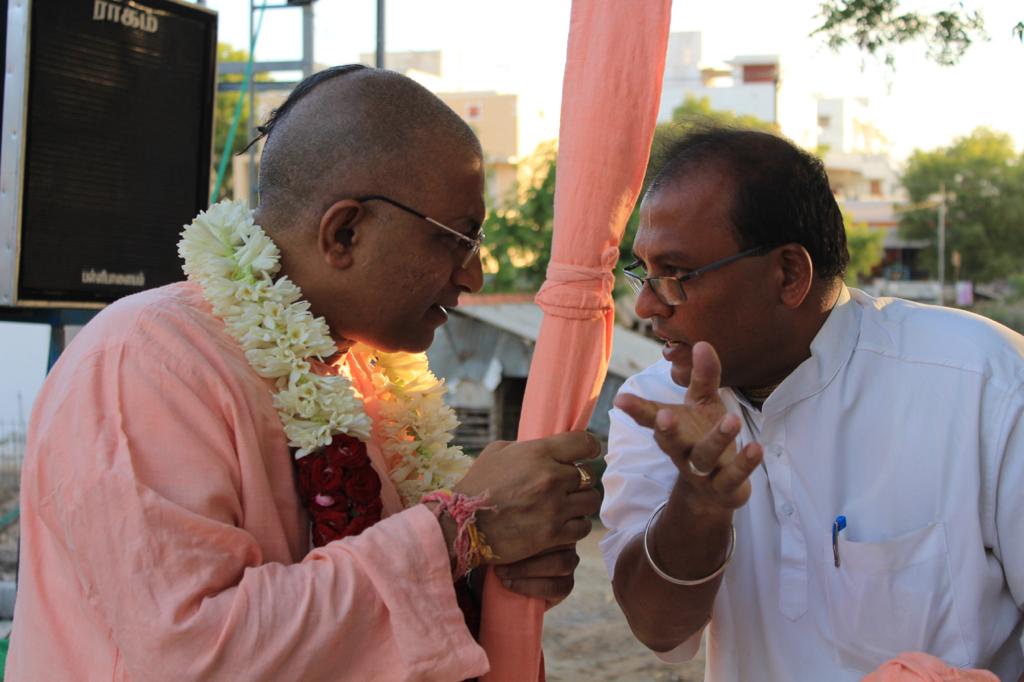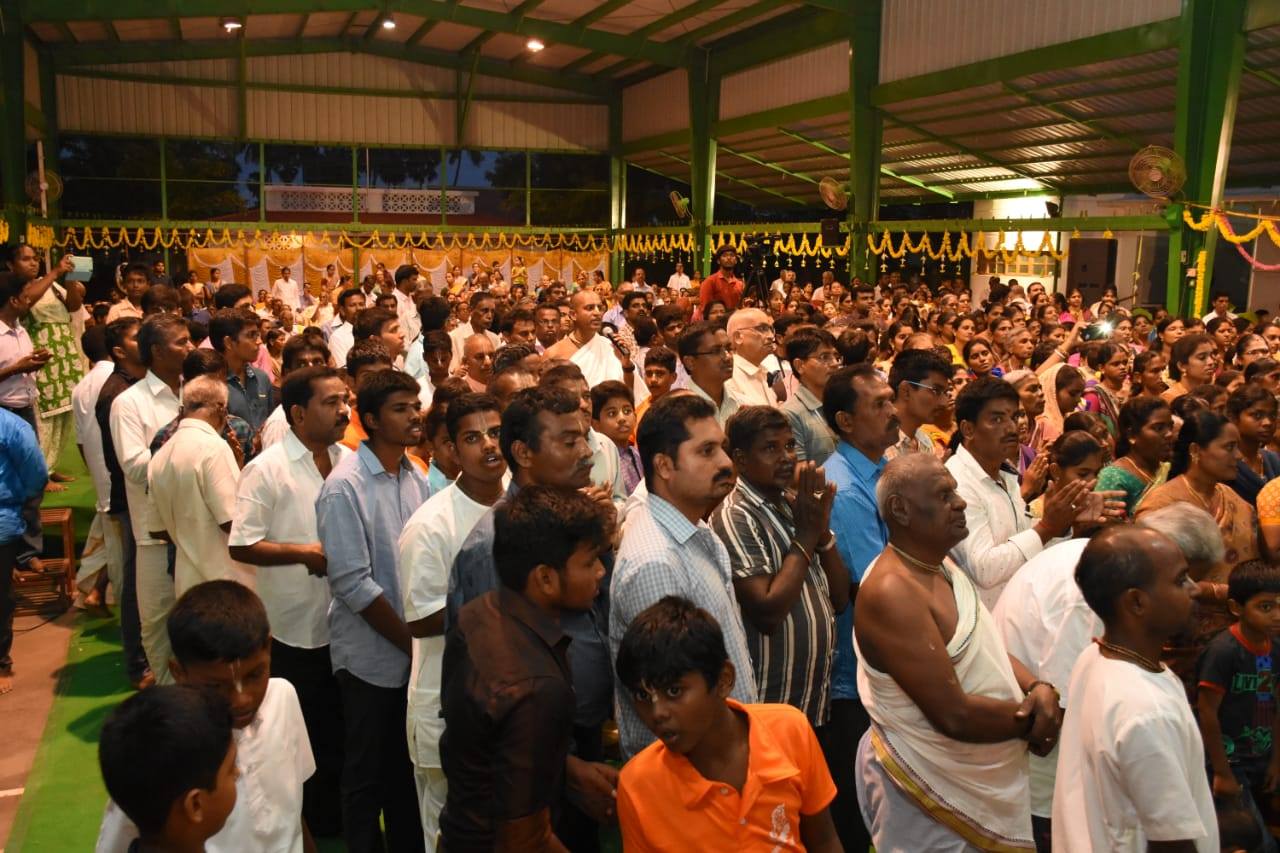 Nestled in the midst of the blue mountains, Ooty attracts a number of committed devotees who congregate regularly and celebrate festivals such as Sri Krishna Janmashtami. The Rath Yatra in Ooty sees a sizable gathering of worshippers who chant and glorify the lord's names that reverberate  across the mountains. Our centre at Ooty also conducts regular Bhagavad Gita sessions, courses and is also involved in youth preaching among college students.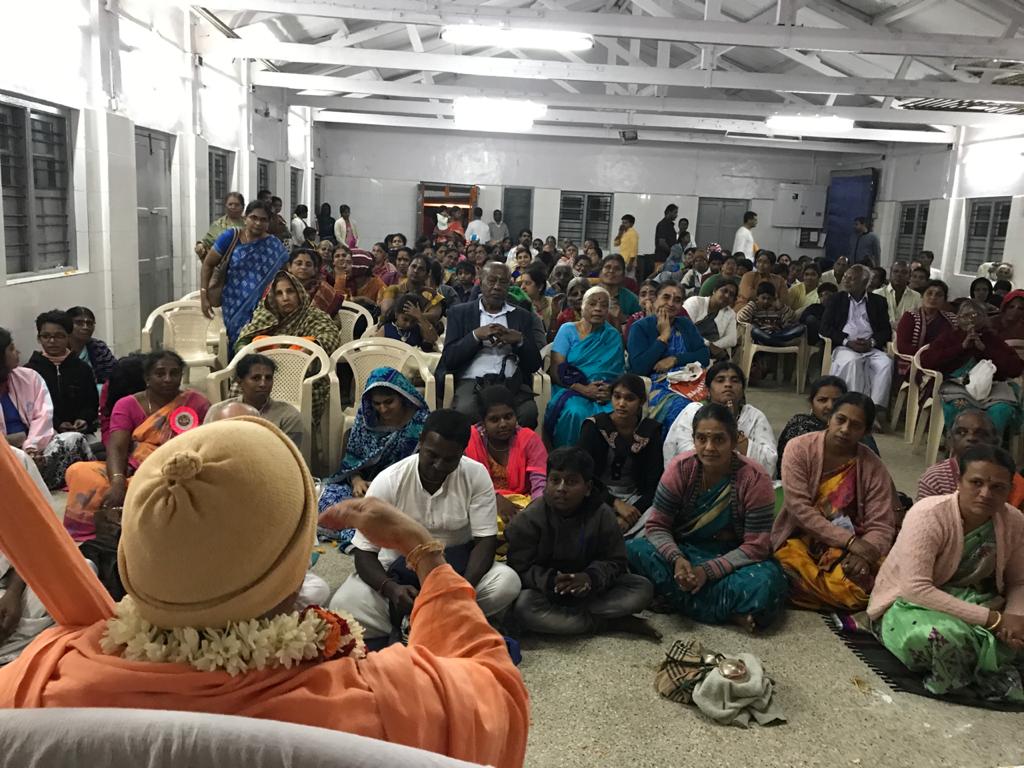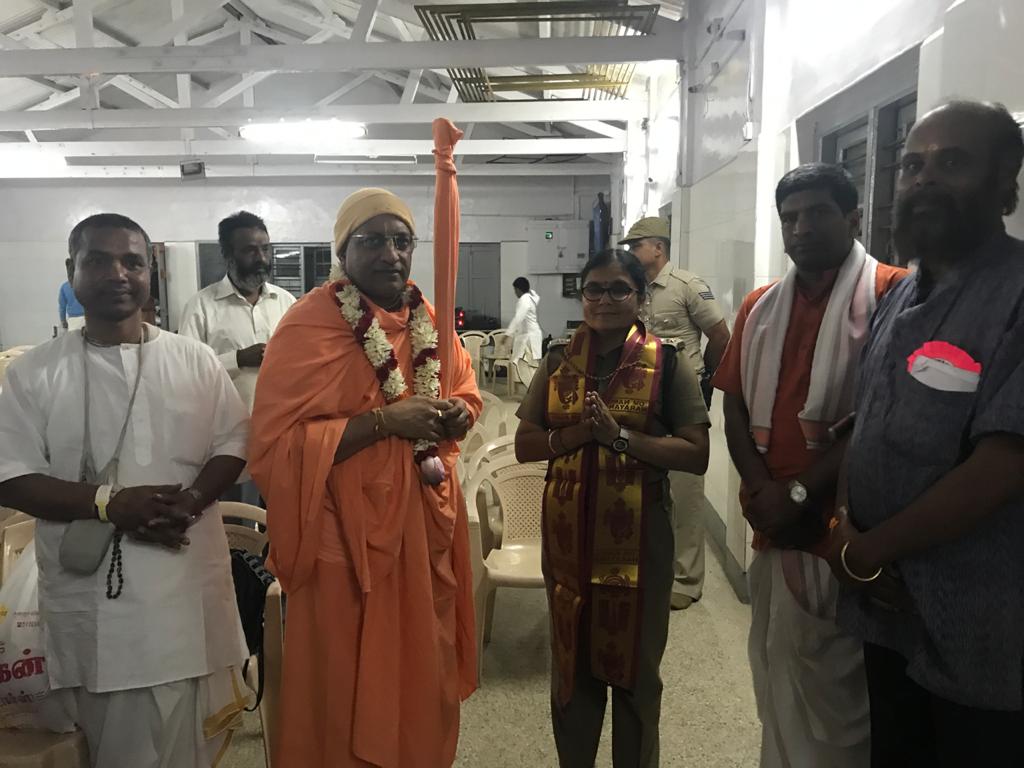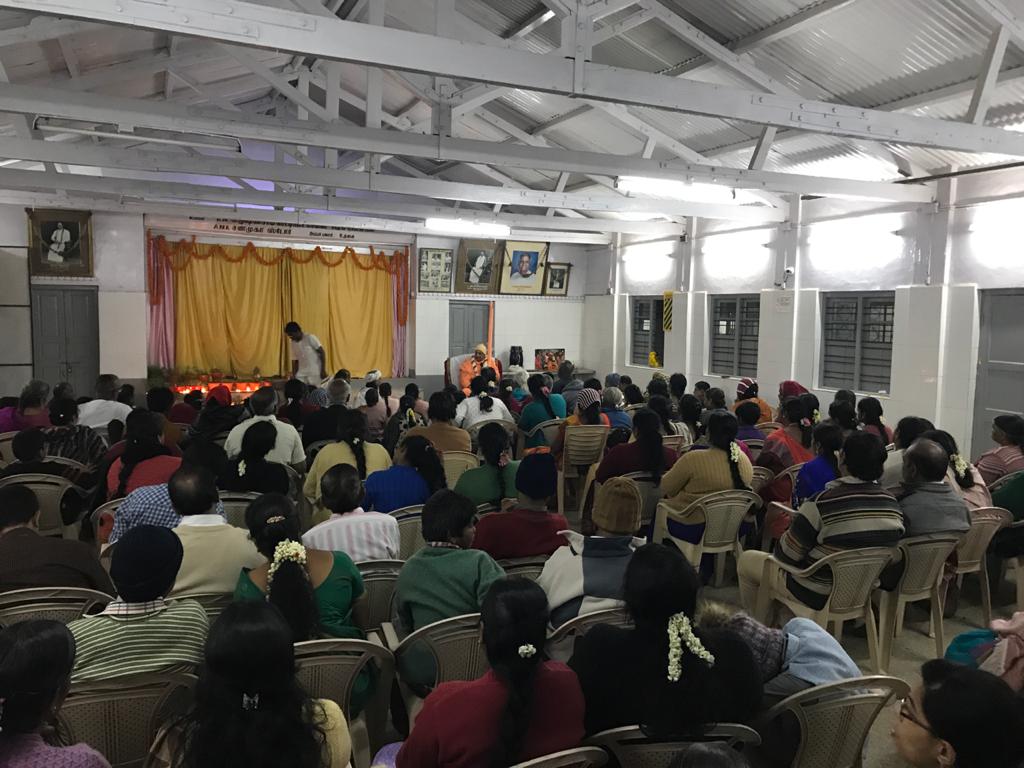 Textile hub Tiruppur has earned a reputation as one of the longest functioning centres, second only to Coimbatore. The small group of service-oriented devotees periodically conduct programs and also encourage the locals into participating in the various programmes and  festivities.