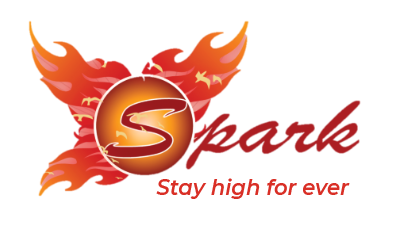 SPARK is an initiative by a team of students from IITs, NITs as well as class-toppers from various engineering colleges, meant to address and effectively guide college students. SPARK's unique sessions offer scientific, logical answers to life's million-dollar questions ranging from the origin of life to the advantages of living a principle-centred life based on self-control, patience, honesty, truthfulness, respect for authority and meditation to calm the raging mind. Students also acquire valuable life skills like goal-setting, effective listening and concentration, impartial judgement of situations and ability to be team players, all topped up by a mature understanding of life.
IMPACT
These are one-time guest lectures on a specific topic of contemporary relevance conducted at the college/corporate auditorium, seminar hall or classroom. The presentation typically takes 45 minutes followed by time for questions.  
Headcount – 30 or more
Forenoon preferred
INSIGHT
Adopting a wider and participatory paradigm, "INSIGHT" workshops consist of a presentation with rich insights into the topic, followed by lively group discussions, exercises, skits and games. A list of popular topics is available as a separate leaflet. Special sessions can be tailored to meet the organization's needs.
People count – 30 to 60 (Prior registration required)
Duration – 3 hours (incl. a short break). Forenoon preferred
TGIS – THANK GOD ITS SATURDAY!
Celebrating weekends with a session every Saturday, students can participate in a fun learning experience where interactive sessions and group discussions take a look at current happenings and the impact it has on students as a community.
Venue – At the Academy complex
Time – 6 to 8 PM
YOGA RETREAT'S
SPARK conducts inspirational retreats on select weekends or holidays. Participants make the best use of the natural setting to listen, learn and relish a day of simple living, high thinking and loving gratitude to the Creator.